Tips to design your living room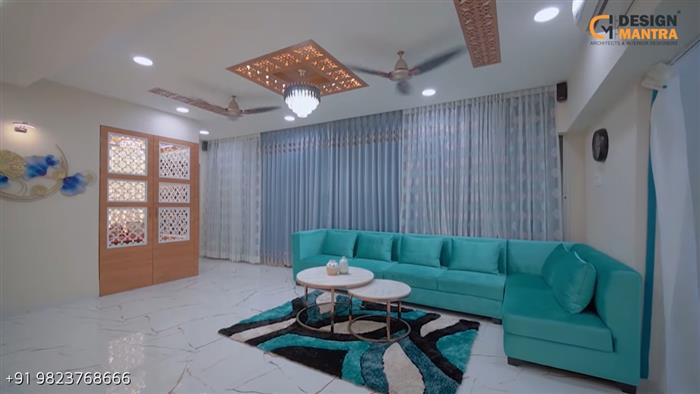 Living room is the most important part of our home.having a well-planned interior boosts the artistic and profitable to your property, making it better off in every sense.Lets see below some important things for living rooms.
1.Keep it simple: A neutral abstract piece like this one is excellent for a more moderate living room. Rather than keeping the walls completely simple, simply choose one favorite section that will be an attractive corner. Or, If you like bright colors you can say hello to colors and add some paintings and add some colorful couch/chair, an additional benefit for making it modern.

2.Show your passion: If you love music, for example, you definitely won't want to pass up the chance to have your home reflect your passion and hobby. The living room is one of the most often used rooms in your home, so it's the perfect place for a statement piece.

3.Greenery: "GO GREEN" You can add some best indoor plants for the living area,they can boost oxygen levels and purify air.

4:Wall Decoration:Hanging bold wallpaper or beautiful scenery is a wonderful way to add a touch of the unexpected into your living room. You can always search for removable options if you plan to lease your property .

5:Open plan layout::In an open plan layout, you have the freedom of using the steer space accordingly. The best part of an open-plan design is that it creates a sense of spaciousness. It's not necessary to color or add the same type of furniture in the dining or living area ,you can make it different,It looks awesome anyways.

6.Sunlight: You have to take advantage of natural sunlight,because it affects the brightness of each area. Natural light is also a space-enhancer. If your home is blessed with broad or corner windows it's very grateful, if not then add some floor light ,pendant light,a combination of pendant lights, caved-in lamps ensure that the light is focused on the central areas of the space and make your living area alive.

If you are interested in designing your living room area then you can consult with an interior designer. Then helps you to create your dream home using the latest interior designing ideas. Our team of experts Interior Designer in Modern Colony , Pune provides luxurious, traditional, contemporary, mix, classic etc interior designing services. We put our all efforts to transfer your dull home space into luxurious and beautiful one's.